John S. Choinski, Jr.
Professor of Biology
Department of Biology
University of Central Arkansas
Conway, AR 72035
Telephone: (501) 450-5918
Fax: (501) 450-5914
E-mail: john.choinski@gmail.com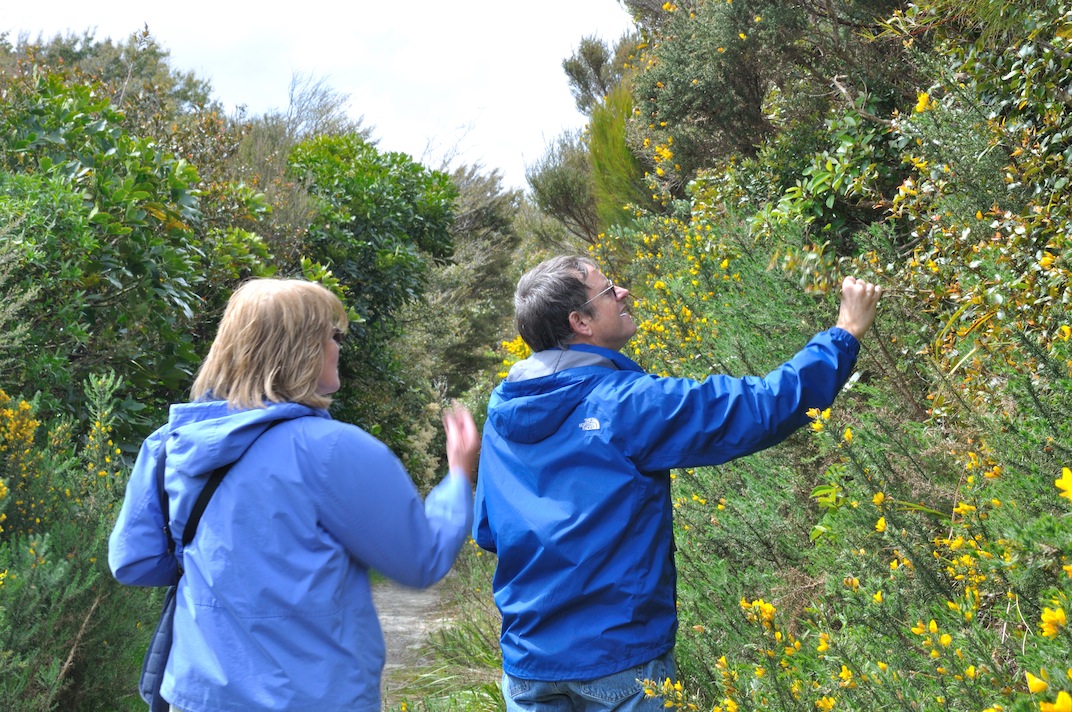 My wife Susan and I doing some botanizing in New Zealand. We are hiking a trail in the Tararua Forest Park, north of Wellington.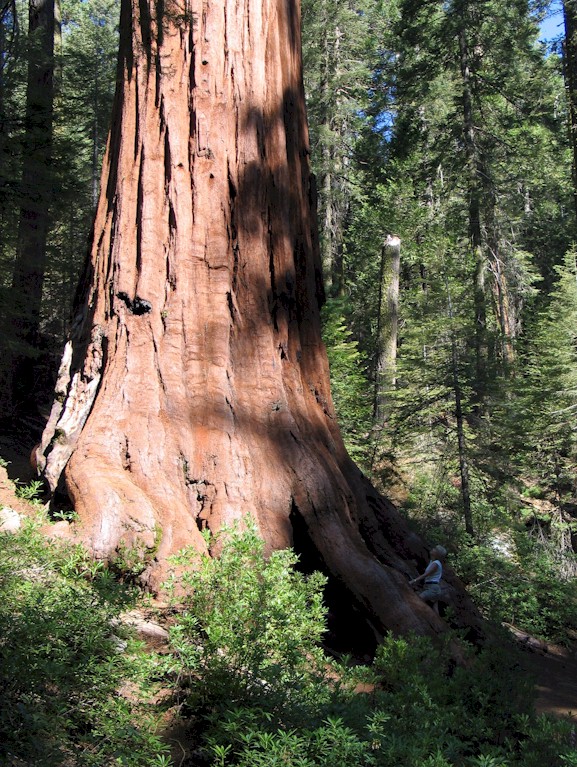 Susan, looking up at a giant Sequoia in Yosemite National Park. Now that's a big tree!
Courses Taught:
Principles of Biology I (Biology 1440)
Principles of Biology II (Biology 1441) /span>
Economic Botany (Biology 3390)
Plant Ecophysiology (Biology 4450/5450) /span>
Special Topics: Organisms in Extreme Environments (Biology 4490/5490)
Research:
For many years, I have been interested how photosynthesis rates change during leaf expansion in tree species that produce red (anthocyanin-containing) leaves. I have studied numerous trees that show this phenomenon including the southern African tree, Brachystegia spiciformis, Corymbia gummifera, a eucalypt found in the coastal forests of southern Australia, and Quercus marilandica and Rhus glabra, both found in the southern U.S. My overall research question has been, "What are the impacts of transient anthocyanin production on the photosynthetic process?" Recently, my interests have shifted towards asking how the stage of leaf expansion influences leaf temperature and photosynthetic thermotolerance. I recently returned from a sabbatical where I spent 6 months at the Victoria University of Wellington in New Zealand. I was particularly interested in Weinmannia racemosa (locally called kamahi), a common New Zealand tree, and discovered some evidence that young, not fully expanded leaves were more heat tolerant than fully expanded, mature leaves. Right now, my students are looking at field-grown cotton (Gossypium hirsutum), an important agronomic crop that appears to share some important similarities with trees.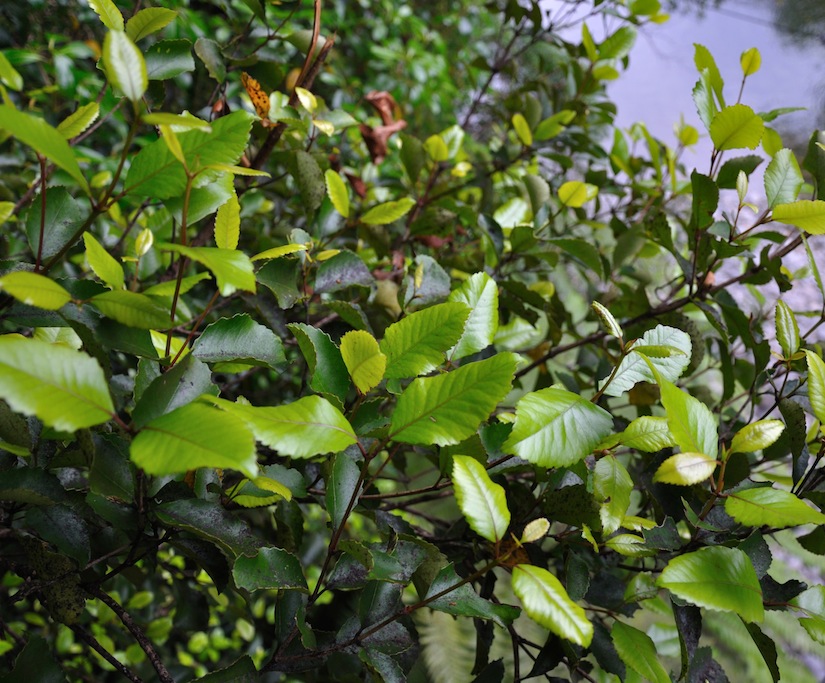 Weinmannia racemosa (kamahi)
Personal Links:
Denver Broncos Official Website
Return to: